News Update - reopening of the WELLINGTON
The WELLINGTON has been closed to the public following the departure of the Honourable Company of Master Mariners (HCMM) in April 2023. This allowed the Wellington Trust to undertake a period of intense maintenance and statutory compliance works.
The WELLINGTON is fully compliant with statutory regulations and has full P&I insurance (including public liability) and Hull & Machinery cover.
Furthermore, the Port of London Authority has confirmed that the Wellington Trust is complying with the Licence under which they permit WELLINGTON to remain on the Thames at her Temple Stairs berth.
With effect from Monday 2nd October, we shall enter the first phase of preparing to open fully to the public once again.
New caterers have been appointed and are preparing for the second phase of opening, and to become fully operational. We shall be sharing more details in the coming weeks.
Our education committee is busy working on reinstating our popular education programme, which will restart soon. If schools and colleges would like to be updated on our progress with this, please contact edo@thewellingtontrust.org.
We look forward to welcoming you onboard soon.
The Wellington Trust Chairman, Alastair Chapman

Dressed overall for the happy occasion of the Coronation of our Beloved Sovereign,
His Majesty King Charles III
Photo acknowledgement to Mr. Paul Wilson, King's Waterman and Lighterman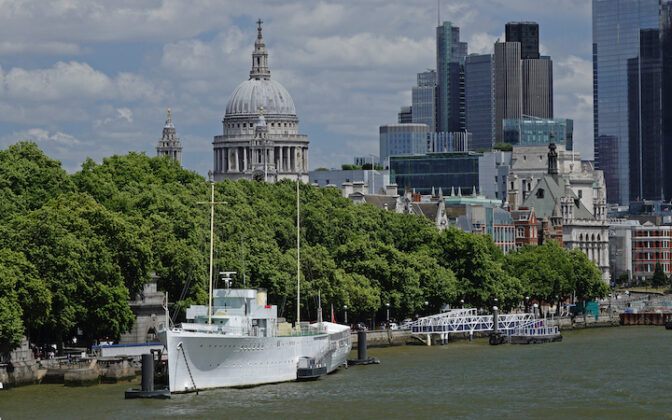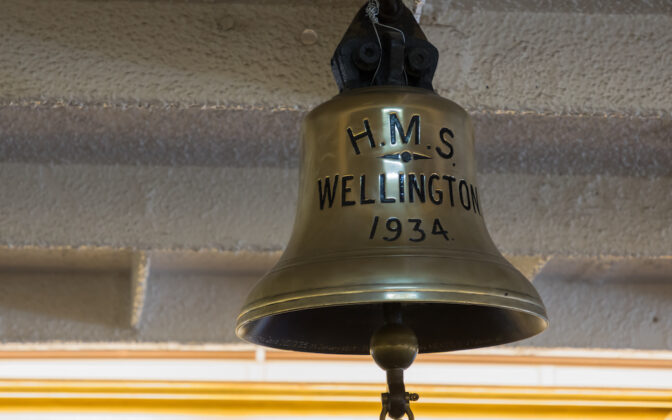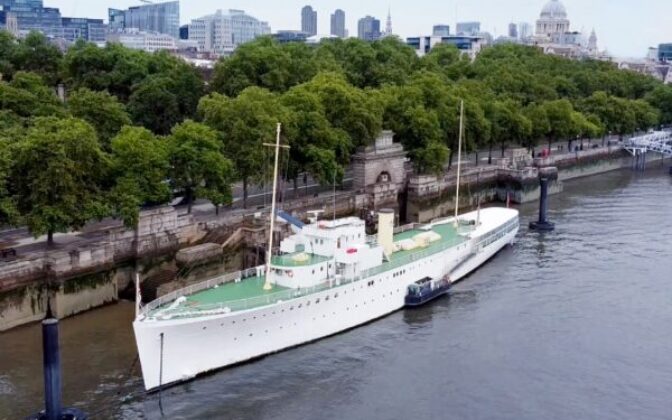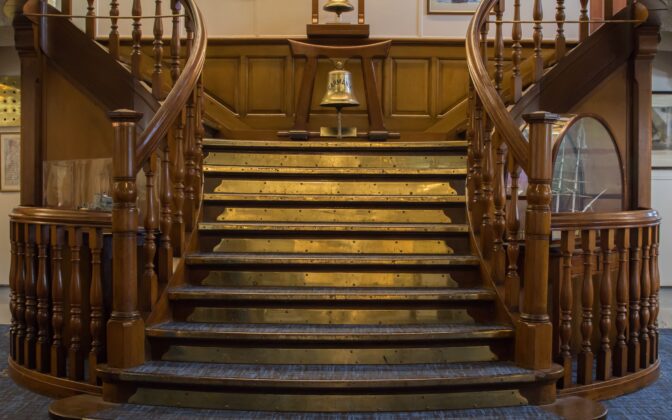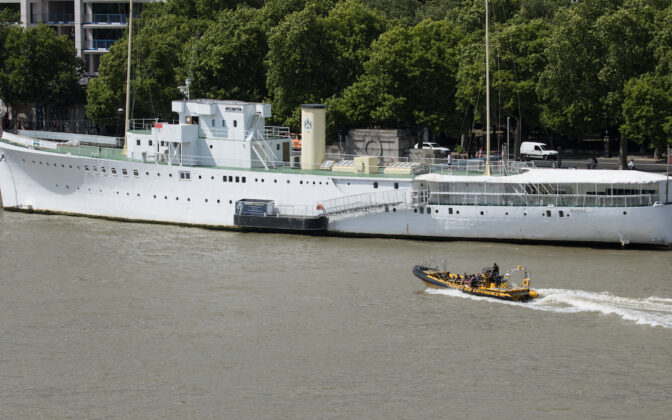 Discover the beauty of a National Treasure
"I have walked past this ship on many occasions without knowing how
beautiful she is inside"
A rare opportunity to come onboard and discover the treasures, paintings and models inside this beautiful ship.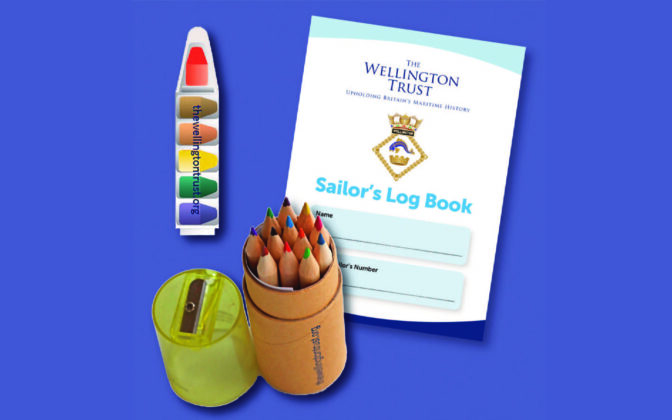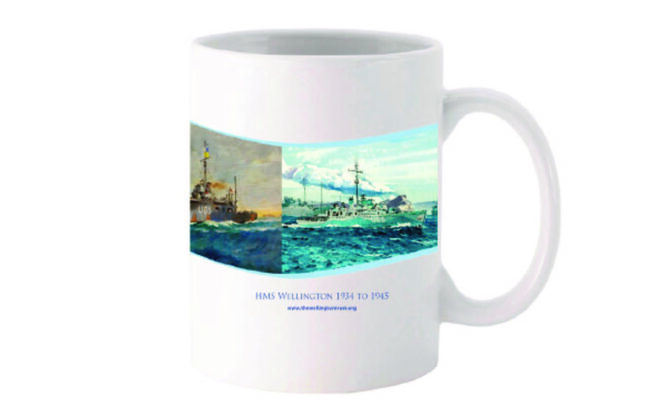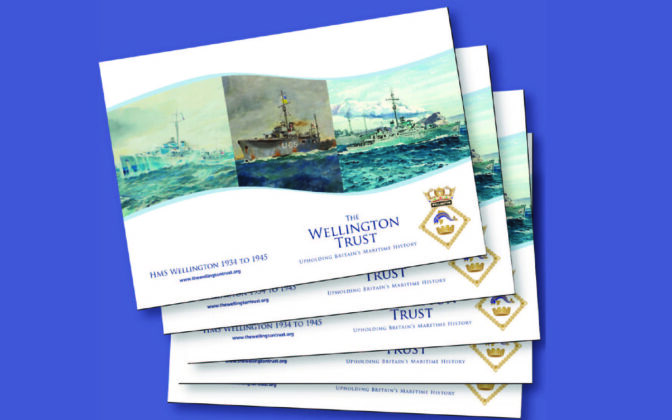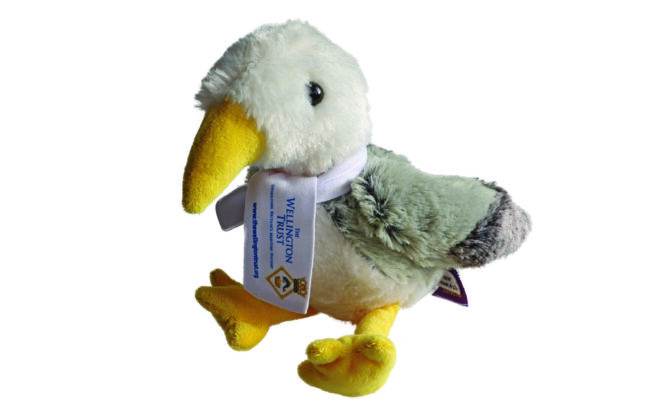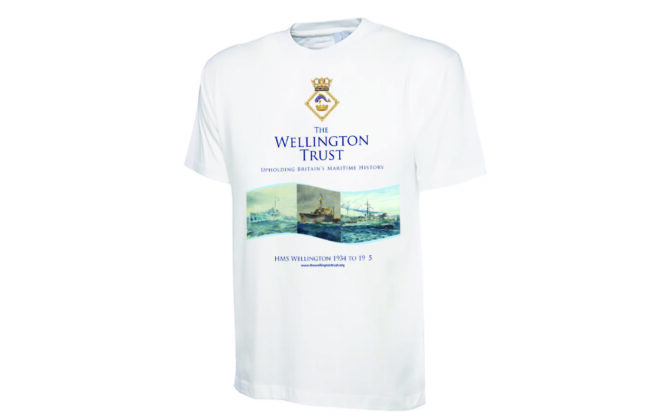 Our online shop offers maritime delights for your budding sailors young and old. From high quality T-shirts and tea-towels, books and stocking fillers for the kids, there is something for everyone to remind them of life on the ocean wave and who could resist our very own Sammy the Seagull.
Every purchase helps us to preserve HQS Wellington for future generations.