South Asian Seafarers – in War and Peace
Open Sundays and Mondays from 17th April – 17th October 2022.
Book below for your admission to the ship, £7.50 for adults and FREE for children (aged 16 and under) and students with student card or student rail card.
Visit all decks, hear all about HMS Wellington in World War Two, see the exquisite model collection,
our Augmented Reality attractions and our exhibition.
There is still so much that we do not know about the service of South Asian seamen on merchant and naval ships during World War One and World War Two. Their essential service on passenger liners is also fast fading in popular memory. Even people of South Asian heritage in Britain are not always aware that earlier generations of their family served at sea. For this exciting new exhibition, the Wellington Trust has drawn on existing research, teamed up with experts from the University of Portsmouth and the National Maritime Museum in Greenwich, and done important work with families of South Asian heritage in London to bring personal histories to life.
"South Asian Seafarers – in War and Peace" will include twelve display panels full of historic photographs, key personal artefacts on loan, and a ten-minute, bespoke film.
The exhibition spans four hundred years and sets personal stories in a broad historical context, looking at the contribution South Asian seafarers made to British shipping over this long period. South Asian seamen, formerly known as 'lascars', worked on ships of the East India Company from the seventeenth century when they helped to sail vessels back to England. In the nineteenth and twentieth centuries they served on passenger liners, notably for P&O and British India shipping companies. Commonly, several generations of the same family worked for these companies, who had no trouble filling crew vacancies. And yet 'lascars' received less pay than British or European sailors, lived in cramped accommodation, and often worked in difficult conditions.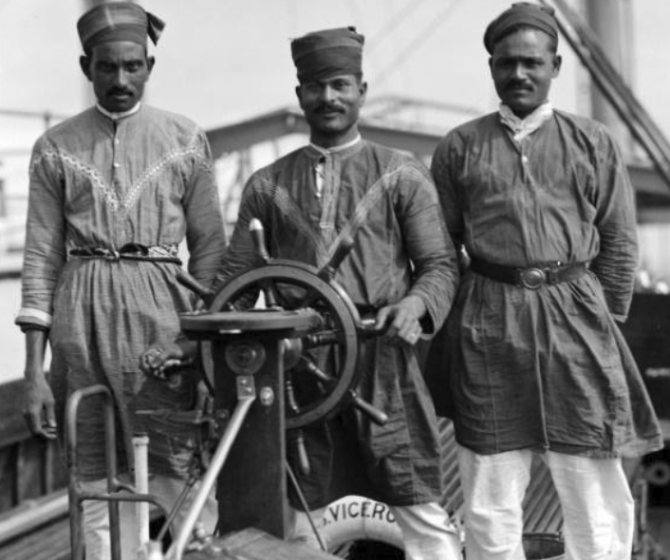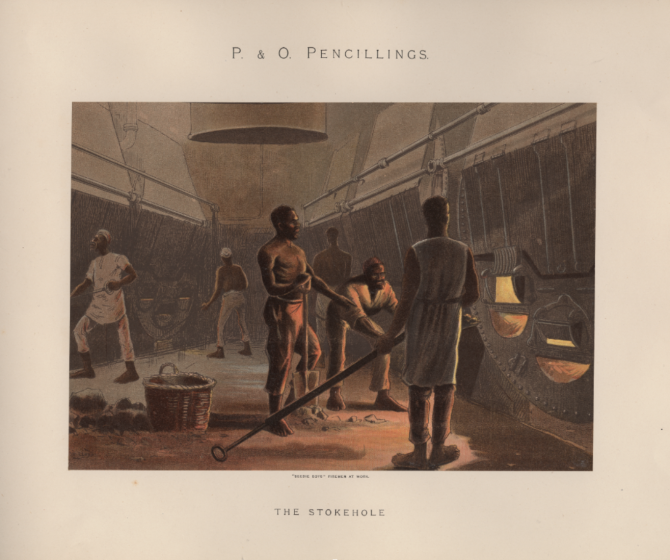 The contribution of South Asian seamen in both twentieth-century world wars has yet to be fully acknowledged. This exhibition offers valuable insights into their service and helps to raise awareness of forgotten histories. Unusually, the role of the Women's Royal Indian Naval Service during World War Two is also detailed in this exhibition.
And finally, the exhibition brings us up to date with South Asian descendants' stories and the building of communities in the East End of London. Highly illustrated with photographs and paintings to accompany easy-to-follow text, this exhibition will have pride of place on board WELLINGTON as part of our educational and heritage outreach.
The exhibition will be open from Sunday, 17th April 2022. It will then tour to several locations who have expressed an interest. As far as we can tell information has been scattered and not brought together in an exhibition of this type before which makes it of significant importance in its historical context
Admission to the ship is £7.50
Children aged 16 and under FREE
Students with student card or student rail card FREE
National Art Pass holders entry to the ship is free on production of a valid National Art Pass