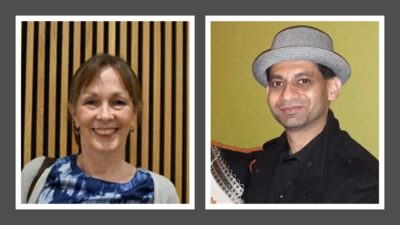 August 2021 Lecture
From the event "Missing Medals: Unearthing Invisible Seafaring Histories of Empire" which took place on 09/08/2021
Asif Shakoor, an independent scholar is interviewed by Dr Georgie Wemyss on the stories of his grandfather Mahomed Gama and BAME seafarers.
Each month we are pleased to welcome lectures from our friends and colleagues. Ranging from Maritime History and Restoration through to the work of the RNLI and todays Shipbuilding Industry." Please feel free to enjoy these stimulating talks at your leisure.
A big thank you to our guest speakers, Asif Shakoor and Dr. Georgie Wemyss for such an interesting talk presenting Asif's research into his grandfather.