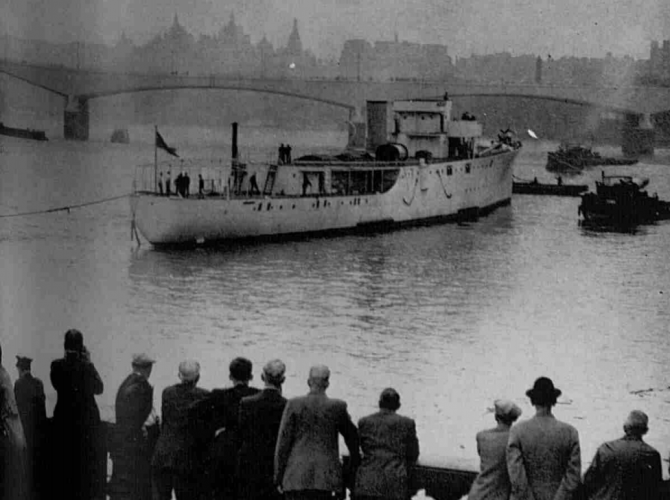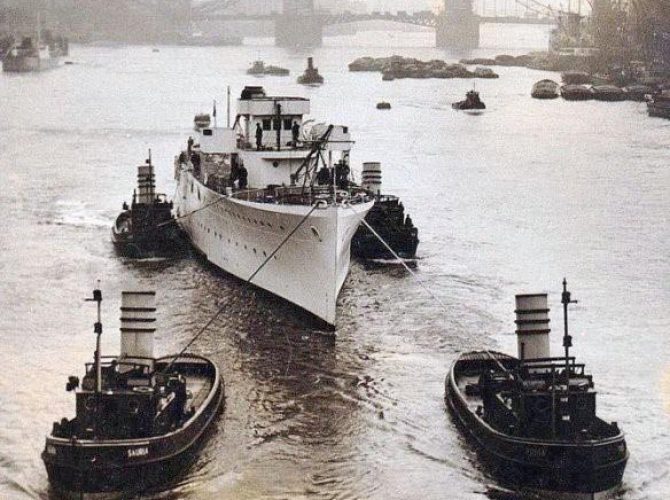 With the war in Europe over, WELLINGTON was transferred to the Reserve Fleet and spent a year on a mud berth in Milford Haven before being sold to the Honourable Company of Master Mariners.
Having been rescued by the Honourable Company, 1948, WELLINGTON made her way from Milford Haven, along the Thames, to her current berth on Victoria Embankment, just opposite Temple tube, journeying down the Thames again for her refits.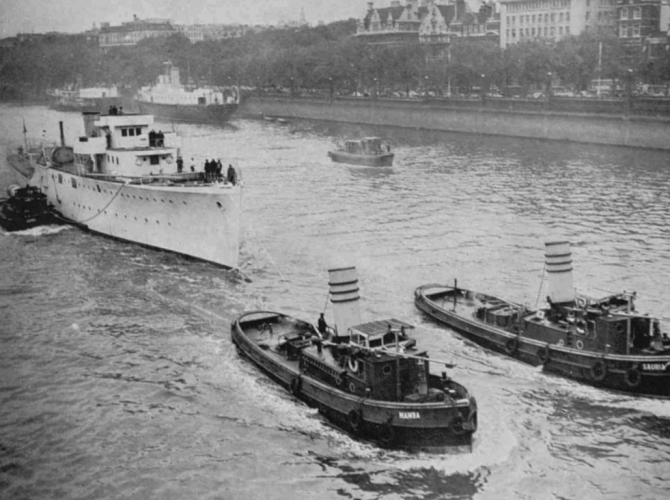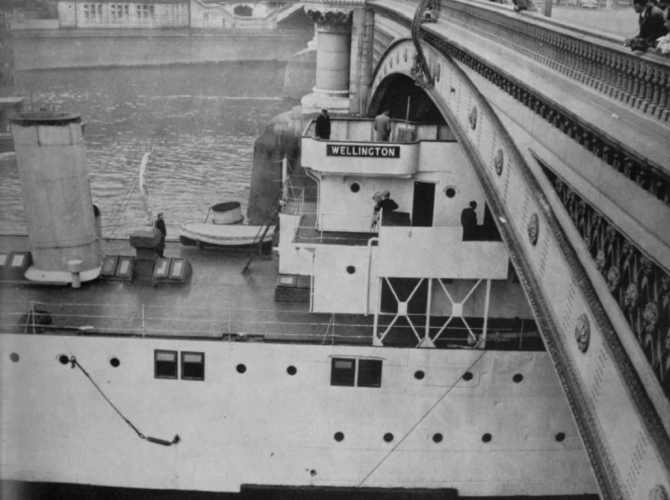 HCMM converted her to a floating Livery Hall, the only one among Livery companies today. The ship can be hired for corporate events, weddings and conferences. Click here.
She is also home to the Wellington Trust, founded in 2005 to help preserve and maintain the ship for future generations and the ship is the natural focus for the London based maritime industry, for companies and associations, linked to the River Thames.
Learning programmes provide young people with an experience on board the ship with sessions tied to the National Curriculum.  Our floating classroom, free to schools on application, covers Primary, Secondary and STEM subjects, using the ship as a catalyst to bring classroom theory to life.
The Wellington Trust opens the ship to visitors on Sundays and Mondays starting April 17th 2022, and you can book your slot HERE. See a real warship, take a tour, view the artefacts and ships models, visit our exhibition on South Asian Seafarers, and be entertained by our Immersive Interactive Experience for all the family.
The WELLINGTON is the last warship of her kind surviving today and is on the National Historic Ships Register, no 502. https://www.nationalhistoricships.org.uk