AN AUGMENTED REALITY INTERACTIVE EXPERIENCE FOR ALL THE FAMILY
Come onboard and steer the ship in her role as convoy escort.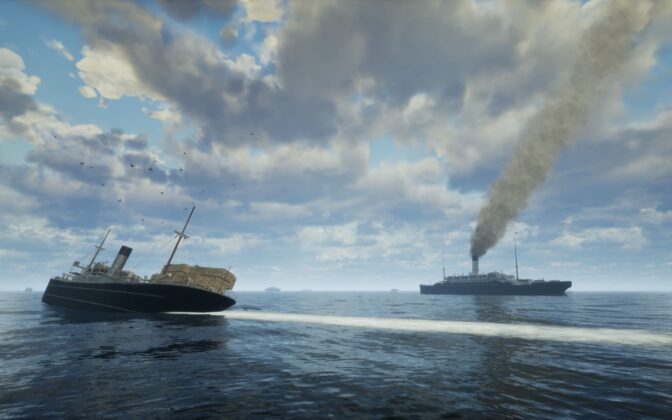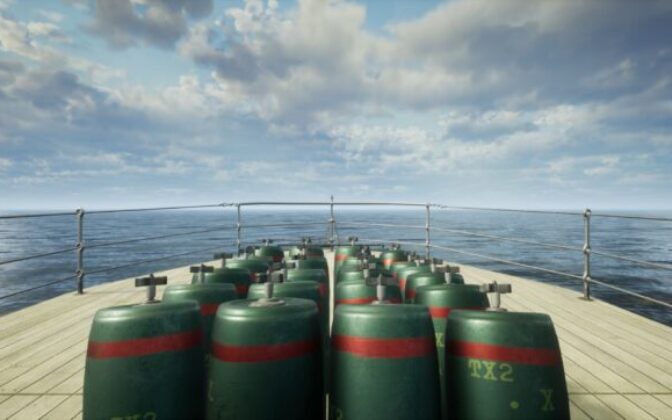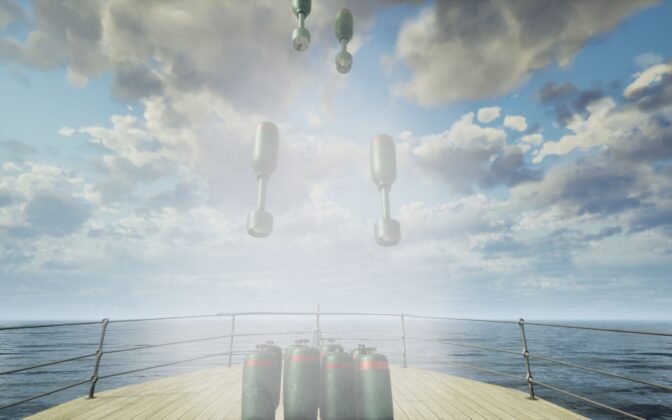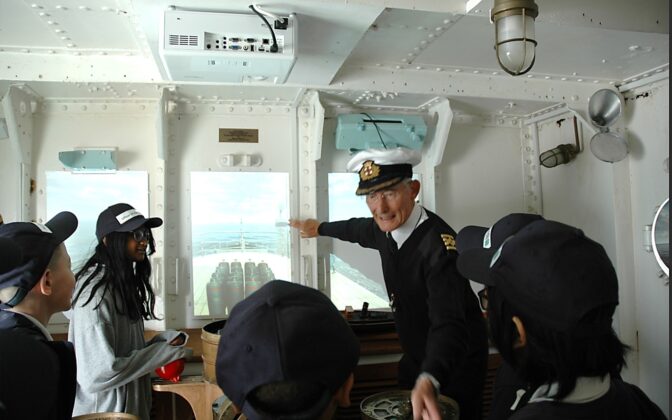 Take command of HMS Wellington
Thanks to the National Lottery Heritage Fund grant, we're bringing the WELLINGTON into the 21st Century by the clever use of Immersive Interactive Experience for all the family.
We are creating a level of augmentation that will allow our visitors (schools and the general public) to experience steering HMS WELLINGTON as she was on convoy duty.
What you'll see from the wheelhouse is not the River Thames and the Victoria Embankment where she is moored. You'll be in the middle of a convoy, still in the 'real world', but what you see and feel is augmented with digital images and sound.
Come and respond to the Captain's commands, steer HMS WELLINGTON using the ship's wheel. Manoeuvre around the buoys, pass alongside the convoy ships and fire the hedgehog bombs from the wheelhouse. A fun educational attraction for groups of adults and children alike.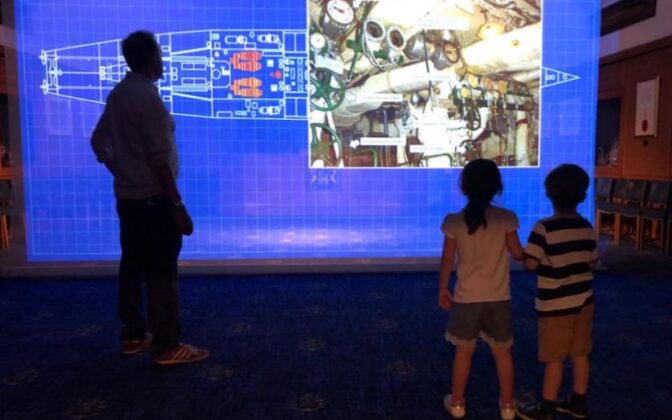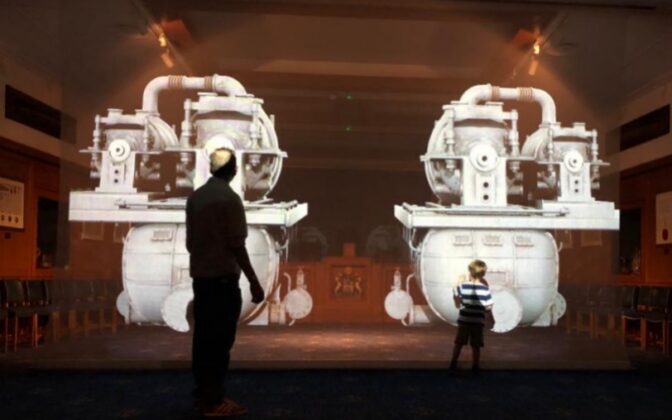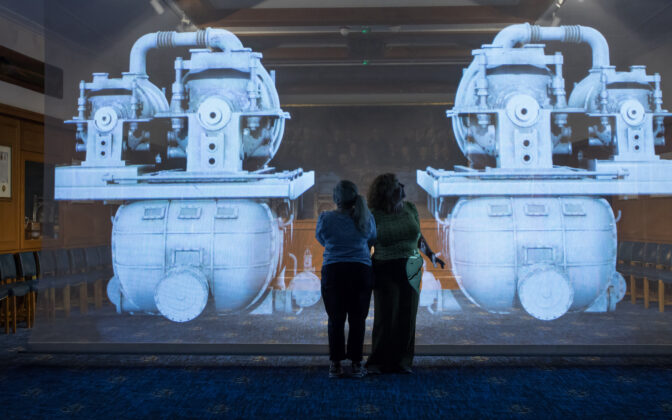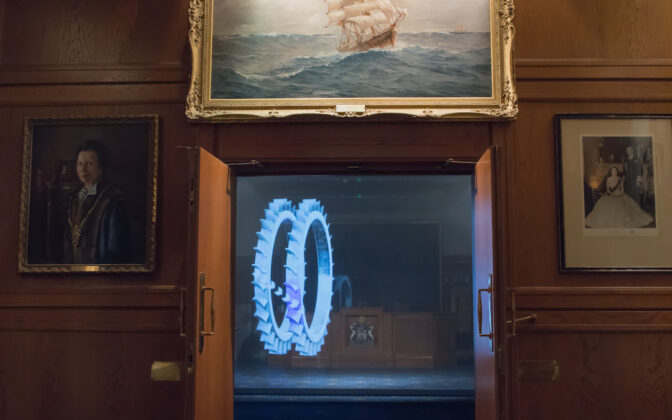 See how the engines work
Wellington's engines were stripped out in 1947 but we have restored them to their former glory with the assistance of digital technology. Using Augmented Reality we are able to share with you the ship's propulsion system, from 3-drum Admiralty Boiler through to the propeller.
View the four Parsons turbines in-situ, then look inside to see how the positioning of the turbine blades maximised the use of the super-heated steam to propel Wellington to her max speed of 16.5 knots.
A truly unique experience and all without having to wear a boiler-suit!