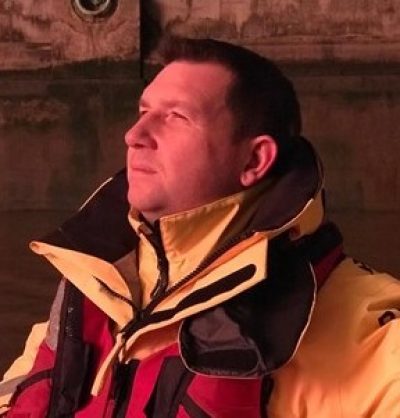 February 2021 Lecture
From the event "RNLI – A Short History of the RNLI on the River Thames" which took place on 08/02/2021
Kevin Maynard, Station Manager at the RNLI Tower Station, discusses how the RNLI works and how it is funded. Kevin provides fascinating insight into how the RNLI are crewed and alerted when they are needed. With actual footage of the types of incidents the lifeboat gets called to.
Each month we are pleased to welcome lectures from our friends and colleagues. Ranging from Maritime History and Restoration through to the work of the RNLI and todays Shipbuilding Industry." Please feel free to enjoy these stimulating talks at your leisure.
A big thank you to our guest speaker, Kevin Maynard, Station Manager, RNLI Tower Station for such an interesting and informative discussion.
You can now watch the recording of the event