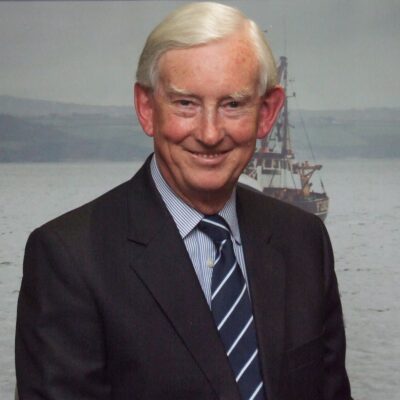 Join us on Monday 13 December for our next Wellington Lecture. The Battle of the Atlantic – the U boat perspective presented by Rear Admiral John Lang DL, President, Institute of Seamanship.
Reflecting on the perils of WWII, Churchill said "Battles might be won or lost, enterprises succeed or miscarry, territories might be gained or quitted, but dominating all our power to carry on the war, or even keep ourselves alive, was our mastery of the ocean routes and the free approach and entry to our ports ……. the only thing that ever frightened me during the war was the U boat peril."
The Battle of the Atlantic story has been told in many different ways and from different angles but almost always from the Allies point of view. This talk focuses on the North Atlantic campaign from the U-Boat perspective. It examines how a relative few number of boats came so close to severing the vital sea links between Britain and the rest of the World in the first years of the war, discusses the reasons for their failure from the German side and touches on what life was like in the cramped, claustrophobic and extremely uncomfortable world of a U-Boat at war.
Event information
Event dates & Times
This event starts on 13/12/2021 6:30 pm till 8:00 pm